Welcome to another team member spotlight for Brick Media! In this segment, you will get to know about our Tampa social media agency and the people behind the scenes.
Today's team member spotlight is on Alex Hill. Alex is an Account Manager at Brick Media, and she's been on the team since March 2023. Alex is one of the meme-queens on our team and is always there to hype up and support our team members. She will also be starting a new podcast for the Brick Media Podcast Network that focuses on work-life balance and positive work culture—so stay tuned for that!
Get to know Alex a little more here – in her own words!
How would people describe you in a few words?
My people would probably describe me as passionate, kind, and lighthearted. I love finding joy in the day-to-day.
What is one of the top movies or TV shows you'd recommend to people?
I love a combination of humor and thoughtfulness for my shows so I'd recommend The Good Place or Midnight Gospel (both are on Netflix!) They are cute and light, but also really introspective and give you tons of concepts and moral theories to reflect on.
What are some of your favorite things to do outside of work?
I love Bayshore walks and try to get outside a few times a day to work out, walk my dog, Koda, or just get some sun. I try to get off my phone, so I have been dabbling in a few new hobbies: I am trying to learn how to crochet, and I just signed up for a pottery class!
What would you say to somebody wanting to work in marketing?
Everyone has to have their own voice and bring a unique personality to stand out in such an oversaturated market. So, really trusting that what you have to offer has value and you have to learn how to be confident in your work.
What advice would you give a small business owner looking to improve their brand awareness and online presence?
If you have the option to pass it off, either to an agency, a freelancer, or a student looking for experience, definitely let someone help you. This way, you can spend more time working on the business and focus on creating a solid foundation. Social presence takes a ton of time and effort, so allowing yourself to focus on the bigger picture and dedicate yourself to the business will make things easier and more successful in the long run!
What's a great piece of advice you've received, professionally or personally?
One of the best pieces of advice I've received is to try to be 1% better every day. Whether it's personally or professionally, it's important to always be making improvements. But, I think we tend to take it too far and try to totally change ourselves, our routines, diets, or lifestyle overnight. But, really, we should just be trying to make the next best decision and make incremental changes. So, for example, try to be 1% kinder today than you were yesterday.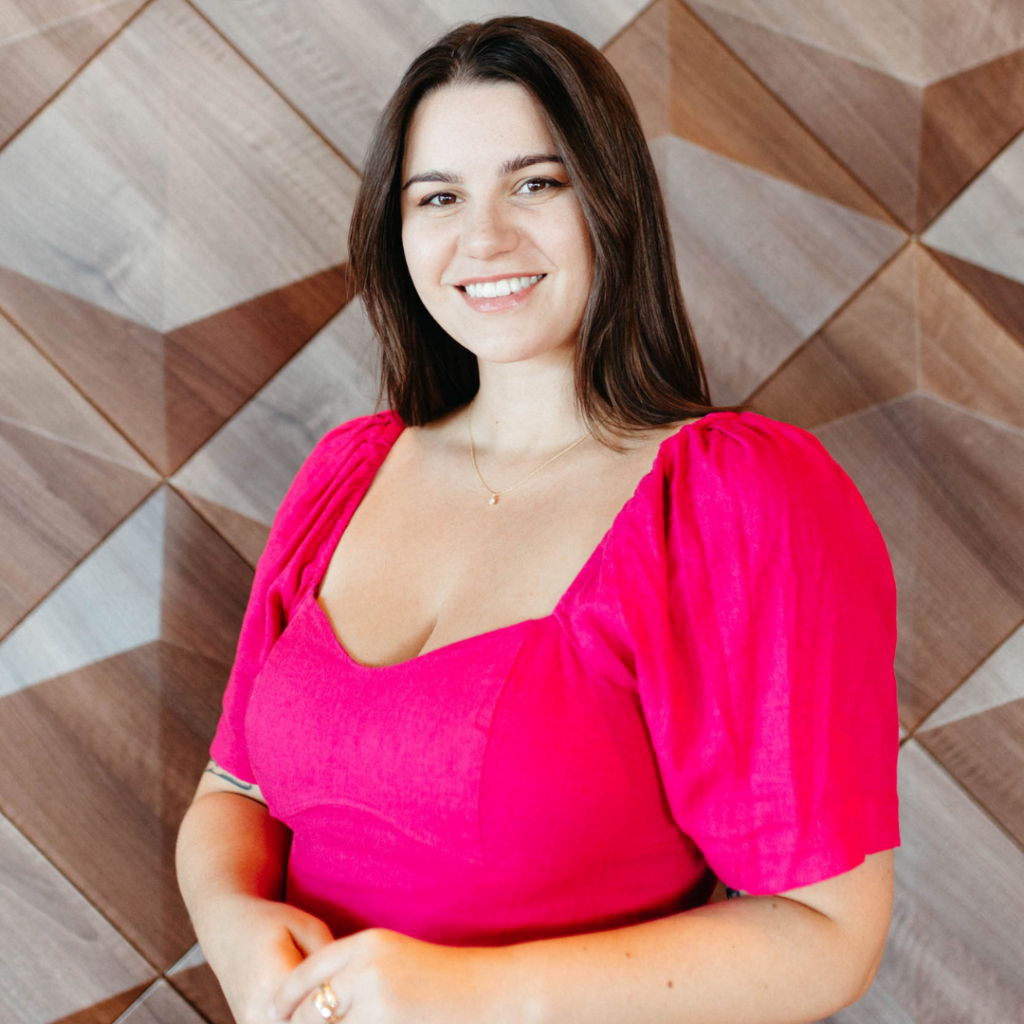 Thanks for tapping in and getting to know our team members a bit more. They are the magic behind everything we do at Brick Media.
Looking for a Social Media Agency to Help You Stay Ahead of Changes in the Industry?
Click Here to Schedule a 15-Minute Intro Call with Brick Media!