Welcome to another team member spotlight for Brick Media! In this segment, you will get to know about our Tampa social media agency and the people behind the scenes.
Today's team member spotlight is on Andrea Echeverry. Andrea is an Account Manager at Brick Media, and she's been on the team since June 2022. Andrea has built an incredible resume working locally in Tampa Bay and we're so grateful to have her on our team.
Get to know Andrea a little more here – in her own words!
What do you enjoy most about your role at Brick Media?
What I enjoy most about being an Account Manager at Brick Media is a two-fold answer: I love the inherent nature of the position itself and the vibrant company culture we have fostered. The role of Account Management resonates very well with my personality. I'm a very social person and I'm also very organized, two important skills to have as an AM.
I get to create strong relationships with our clients and, at the same time, meticulously oversee their accounts with organization and strategy being top of mind. On top of this, our team culture at Brick Media is simply exceptional. It not only fosters an environment of continuous growth and creativity but also cultivates a foundation of honesty and transparency, which are values that hold so much importance to me.
How would people describe you in a few words?
I think my close circle and colleagues would describe me as really hardworking, organized, passionate, and creative!
What is one of the top movies or TV shows you'd recommend to people?
My favorite movies are definitely the ones that make up The Conjuring franchise and my favorite TV show of all time is Friends!
What are some of your favorite things to do outside of work?
Some of my hobbies outside of work include weight training, going to the beach, and spending time with my husband and two pups.
What would you say to somebody wanting to work in marketing?
I'd say marketing is such a diverse field with a HUGE variety of positions to fit every sort of personality. There are roles catered to creative thinkers, analytical thinkers, task-driven organizational thinkers… the list goes on. Marketing is a giant umbrella term for hundreds of different diverse and interesting jobs.
The one thing all positions seem to have in common, though, is that they're evolving quickly. It's hard to find an area in marketing that hasn't drastically changed in a 10-year period. So regardless of your position, it's definitely an industry that is quickly changing. It can be overwhelming to keep up with, but incredibly fulfilling at the same time. It's all about finding that balance!
What advice would you give a small business owner looking to improve their brand awareness and online presence?
I would say find someone whom you can trust to guide you… don't try to do it yourself! Almost anyone can bake a cake, but that doesn't mean everyone knows how to bake an absolutely amazing cake that will knock people's socks off. All businesses should be setting aside a budget for their marketing efforts. The reason I love social media (and why so many businesses do as well these days), is because it's a relatively low-budget tool that can add so much value to your brand's overall identity. It's marketing, sales, and community management—all packed into one.
What's a great piece of advice you've received, professionally or personally?
A great piece of advice I've received is to be intentional about the content you make for your clients. When you're creating content on a daily basis, it can be easy to fall into this auto-pilot mode of creating bland content that lacks true depth. I always try to remind myself of this and place it at the forefront of everything I do. It's definitely a challenge to stay in that mindset, but it's one of the big things that sets Brick apart!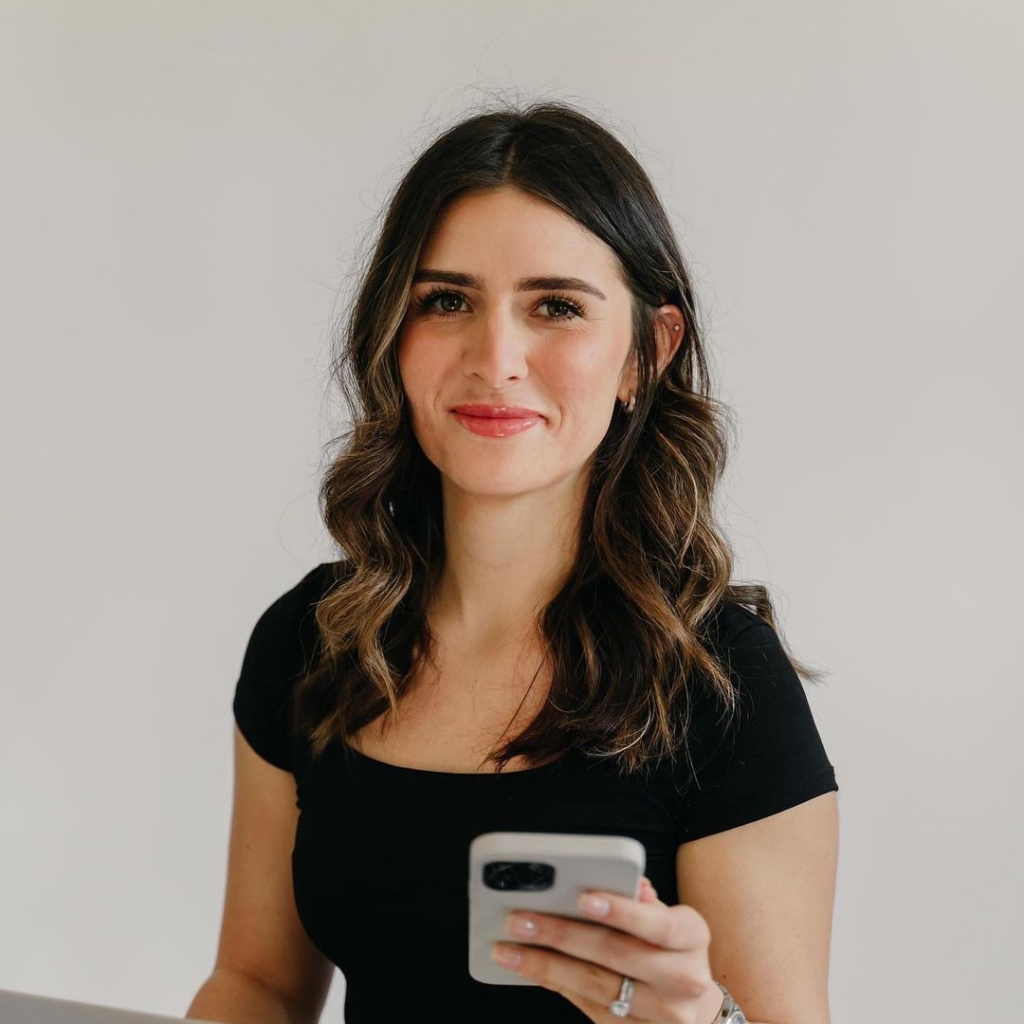 Thanks for tapping in and getting to know our team members a bit more. They are the magic behind everything we do at Brick Media.
Looking for a Social Media Agency to Help You Stay Ahead of Changes in the Industry?
Click Here to Schedule a 15-Minute Intro Call with Brick Media!