Welcome to another team member spotlight for Brick Media! In this segment, you will get to know about our Tampa social media agency and the people behind the scenes.
Today's team member spotlight is on Dani Warth. Dani is a Social Media Manager at Brick Media, and she's been on the team since November of 2022. Her primary role as a Social Media Manager is to plan and create content, manage client social platforms, and build meaningful relationships with the Account Manager and clients!
Get to know Dani a little more here – in her own words!
What do you enjoy most about your role at Brick Media?
The most enjoyable part about working with Brick is the community we have, both internally and externally. Every coworker I've had the opportunity of collaborating with has been so lovely and insightful. They make me better at my job! Plus, we work with the best clients who make everyday tasks like content shoots and meetings fun!
How would people describe you in a few words?
I'm usually described as bubbly, outgoing, and energetic.
What is one of the top movies or TV shows you'd recommend to people?
For TV right now, The Last of Us. My favorite movie of all time that everyone should watch at least twice is Interstellar.
What are some of your favorite things to do outside of work?
When I'm not working, I love taking pilates or yoga classes, walking the riverwalk, cooking, or grabbing drinks with friends!
What would you say to somebody wanting to work in marketing?
I would tell somebody who wants to work in marketing to prepare themselves to wear many hats! It's an ever-changing environment that requires you to think outside the box and do things outside of your scope sometimes!
What advice would you give a small business owner looking to improve their brand awareness and online presence?
Invest in Reels and TikToks! It's the best way to get your brand out there to people who don't already follow you without paying. If you aren't ready to hire an agency, hire an intern!
What's a great piece of advice you've received, professionally or personally?
The best advice I have ever been given is, "don't save the candles." It basically means stop waiting for a special occasion or the right moment to do the things you want to do. Eat the fancy chocolate, use your nice sheets, cut your hair, take the trip, burn the expensive candle, and make a spontaneous decision- there's never a right time for anything!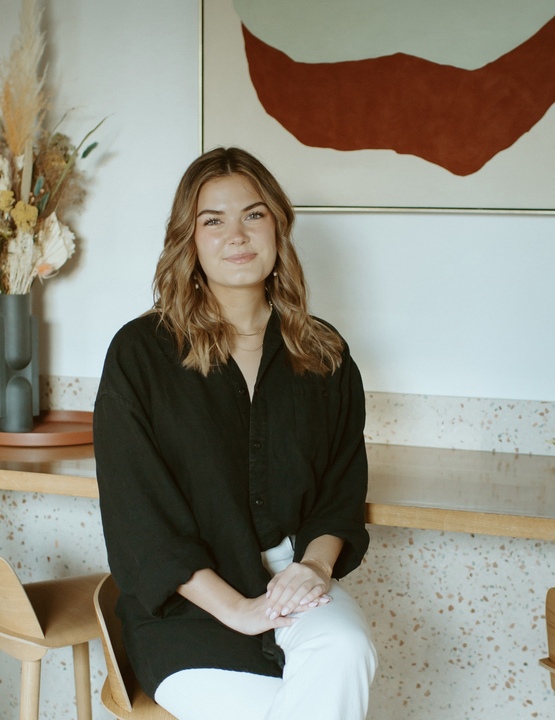 Thanks for tapping in and getting to know our team members a little bit more. As we build our social media agency in Tampa, we place a ton of importance on and value our people. As part of that, we always make sure we highlight them in our own marketing. It also helps you get to know the people behind the scenes of our growing agency!
Looking for a Social Media Agency to Help You Stay Ahead of Changes in the Industry?
Click Here to Schedule a 15-Minute Intro Call with Brick Media!