Welcome to another team member spotlight for Brick Media! In this segment, you will get to know about our Tampa social media agency and the people behind the scenes.
Today's team member spotlight is on Sashi Carnero. Sashi is an Account Manager at Brick Media and she's been on the team since August of 2022. Her primary role as an Account Manager is to ensure amazing communication, planning, and strategic guidance for our social media marketing clients.
Get to know Sashi a little more here – in her own words!
What do you enjoy most about your role at Brick Media?
I love being surrounded by social media experts! Before coming to Brick Media, I wanted nothing to do with social. I was extremely burnt out and could scream at the thought of using another hashtag. It wasn't until joining the team at Brick that I realized the issue wasn't social. I just never had the tools or the supportive team to help me thrive within the industry! It's so important to surround yourself with people who have a positive outlook and are actively working to become experts in their field. That's what I've found with the team at Brick!
How would people describe you in a few words?
I would say most people would describe me as sweet, outgoing, and friendly! I always try to keep an open mind and lead with kindness. I also hope some people find me funny… yeah, that would be cool.
What is one of the top movies or TV shows you'd recommend to people?
I LOVE the movie Inception and I'd honestly recommend everything by Christopher Nolan, he's my favorite director. I just love his ability to take really large concepts that challenge human reality and expose them in a way that a large audience can enjoy and understand.
What are some of your favorite things to do outside of work?
99.9% of the time, I'm at a thrift store. I've always loved antiques and vintage clothing. There's just something so therapeutic about committing to the hunt for a really good find. It's also cool to purchase something that had an entire life before you and imagining what kind of person would have owned it. I also feel most like myself at the theatre or an art museum, so I spend a lot of my time in art spaces as well.
What would you say to somebody wanting to work in marketing?
Work on your problem-solving skills, and don't be afraid of change! Marketing is constantly evolving, and more often than not you'll find yourself solving new challenges for your clients on a daily basis. If you love learning new things and finding new ways to get creative, it's a great field for you!
What advice would you give a small business owner looking to improve their brand awareness and online presence?
Don't worry about appearing too "professional,", especially on social media. Customers can tell when something is staged or feels too "put together." People will gravitate toward you if you prioritize authenticity and honesty, it always goes a long way.
What's a great piece of advice you've received, professionally or personally?
One of my favorite pieces of advice can be attributed to growing up in the theatre! We were always told, "don't be afraid to embarrass yourself." I know this might seem a little off-key (pun intended), but it encourages you to put yourself out there and not be afraid of what others might think! It also allows you to remove the fear of failing or appearing stupid because you've lost the worry of how others perceive you.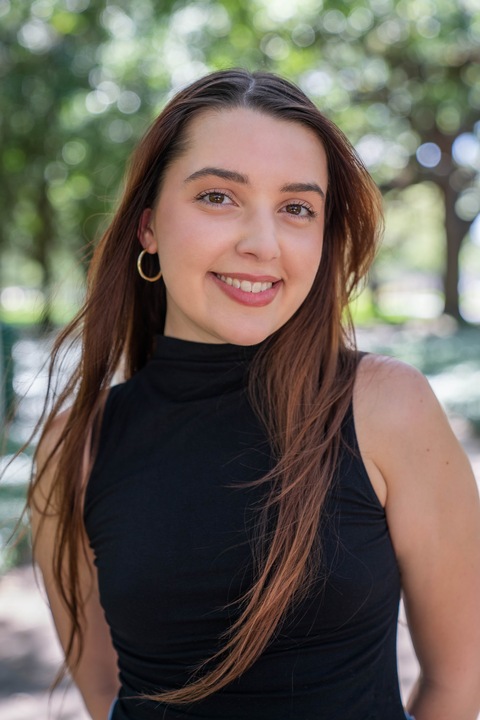 Thanks for tapping in and getting to know our team members a little bit more. As we build our social media agency in Tampa, we place a ton of importance and value our people. As part of that, we always make sure we highlight them in our own marketing. It also helps you get to know the people behind the scenes of our growing agency!
Looking for a Social Media Agency to Help You Stay Ahead of Changes in the Industry?
Click Here to Schedule a 15-Minute Intro Call with Brick Media!