Let's be honest, aging is hard and sometimes scary. What's even scarier? Watching our parents or loved ones age and not being sure how to give them the best care possible.
At Brick Media, we have been blessed to work with one of the best senior care groups in Florida, SeaCoast Health Systems. Not only is SeaCoast caring for our senior community, but they are continuously being a leader of change.
Recently, we had the opportunity to chat with the Senior Vice President of SeaCoast's Business Development, Dan Fabrizi, who shared more about what SeaCoast is up to, and why it really is the best in senior care.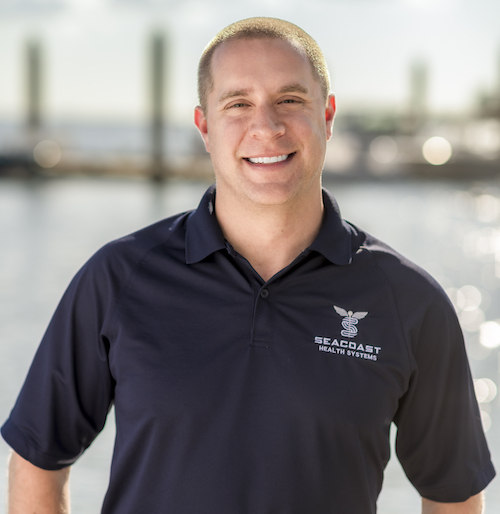 Hey Dan, it's great to feature you on the Brick Media blog. We can't wait to hear more about SeaCoast!
Could you share what your journey into the senior living industry is like?
It's been a wild ride for me personally. I began my journey in 2013 with a Home Health Company working in staffing.
From there I went on to do a sales role with the company, specifically working with James A Haley VA hospital in Tampa. Not long after, I moved to a marketing role in a Medicare Home Health Company, an Assisted Living community in Palm Harbor, then eventually found my way into a Skilled Nursing marketing role.
How did you get to where you are now, in this role that you hold at SeaCoast?
Well, once I entered into a Skilled Nursing marketing role, I met my now business partner, Marc Flores. As we began to work together in separate capacities, we quickly realized which direction we should both go in together, which was a management team assisting other Skilled Nursing and Assisted Living communities.
I was given the opportunity through this venture to hold several positions and learn more of the operational side of the business on top of continuing to grow my strengths as a leader in business development.
If you could describe SeaCoast in 4 sentences, what would you say?
We have a deep rooted passion for take care of our Senior Population.
We are a family from the top down.
We want to continue to grow this company so we can take care of as many people as possible.
We love what we do and we have fun doing it!
Are there any exciting plans for SeaCoast in the future that you can share?
Absolutely! We are currently working on several endeavors that would take our talents to other states in the country.
We are also working with new and exciting business partners to not only grow our own personal business but help other companies that share the same goals as we do grow as well.
What do you feel sets SeaCoast apart from other Senior Care groups?
We are very forward thinkers!
For so long, the Senior Living industry has done things the exact same way across the board.
At SeaCoast, we want to change the way people think, see, and feel the Senior Living Industry. Using new and innovative ways to enhance our business is always at the forefront of our thinking.
Also, we want to help everyone, regardless of their personal income. Through strong relationships we have with the state and local agencies, our communities accept the State Medicaid Waiver program, which is incredibly unique to SeaCoast and to the Senior Living industry.
How do you and the SeaCoast team think differently than other communities?
We put our residents first! We want to be able to take care of everyone, regardless of their income capabilities. And we want to continue to be a resource for all other communities in the area.
We also never see someone as a competitor, but an ally trying to achieve the same common goals.
How did SeaCoast become a reality?
Through a lot of hard work, time, effort, and adaptation.
This is an ever-changing industry and I think we at SeaCoast have done an excellent job adapting to the times and whatever challenges that have been presented to us.
We are just getting started at SeaCoast and we look forward to many many more years of doing what we love to do!
Feel free to learn more about SeaCoast by checking out the links below!
Connect:
SeaCoast Health