Earlier this summer, our CEO took a trip over to Edison Elementary School in the Seminole Heights area of Tampa. After speaking with Principal Candice Dodd and learning more about some of the immediate needs of the school, he knew it was time to dive in and help revitalize their main courtyard area.
Since we already work with The Tampa Foundation on their social media presence, and we already have a close relationship with the teams at Diamond View and Vū Studios who are closely affiliated with the non-profit, we gave them a call about the idea. Once we described the mural to The Tampa Foundation, the project started to come to life with the help of their team and talented mural artist, Britt Ford.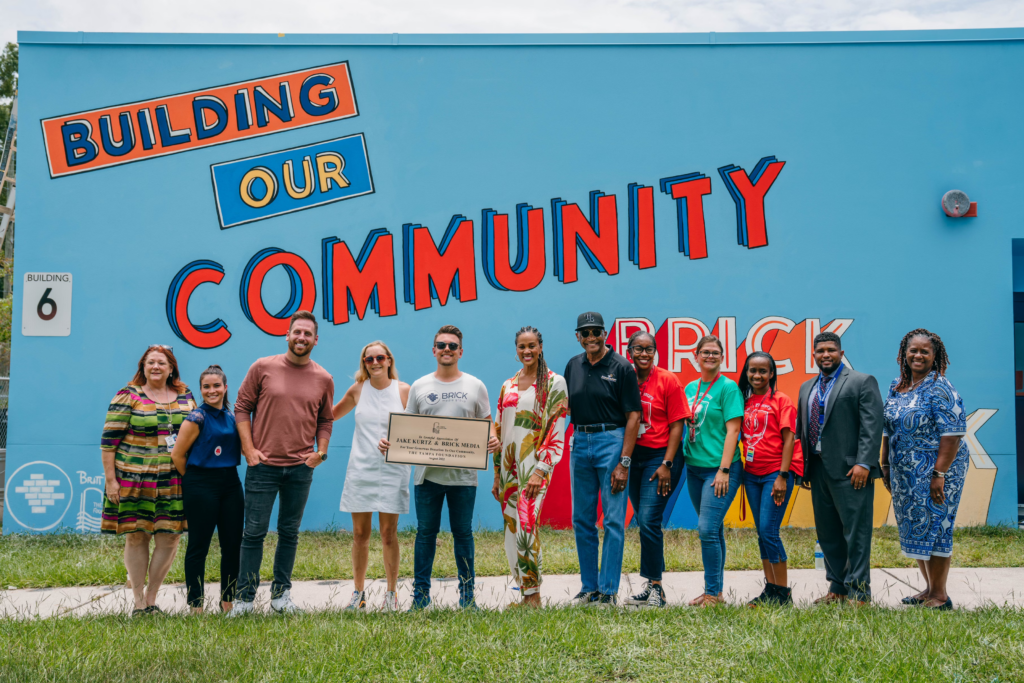 Finally, the concept began to take shape.
One of our values at Brick Media is doing things the "brick by brick" way. Doing what's right, not what's easy. So the main idea for the mural was to incorporate "Brick by Brick" while keeping the school's Eagle mascot involved as well. So the end result is a massive 70-foot wall that says Building Our Community, Brick by Brick, and another wall showing Eagles dropping Bricks into piles that all have inspirational sayings sprinkled throughout them.
The idea is that: one by one, or "brick by brick" – the sayings are coming to life. This represents the fact that many individuals make up a community, and that every detail matters.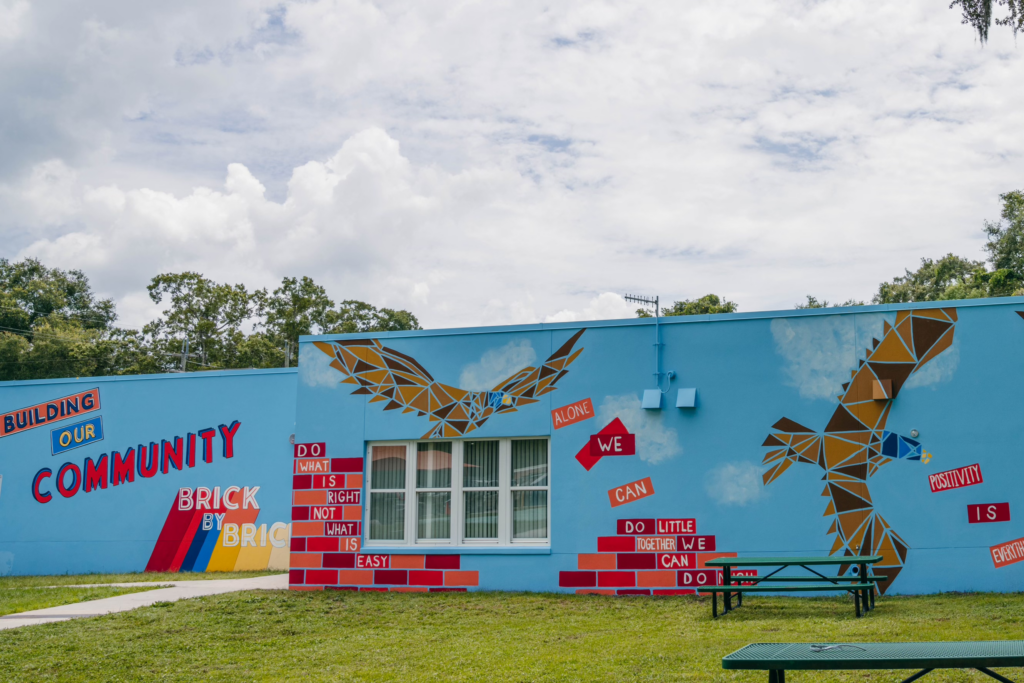 We finally had a chance in early August to fully complete the project with the help of amazing artist Britt Ford, and reveal the brand new mural to the students and faculty! As a next step, we're also giving "Brick By Brick" wristbands to the entire school to reinforce that message of doing things the right way.
It makes our team smile knowing this will be a staple at Edison Elementary for years to come, and that the mural is going to connect back to the culture of the school as well.
"I've always promised myself that Brick Media would stand for more than just what we do for work, and this is just one preview of what's to come," says Jake Kurtz, Brick Media's CEO, and Founder.
Thanks to everybody who helped bring this to life, and thank you to Edison Elementary for allowing us to be a part of your school. We look forward to spreading positive values more and more into our local community.
After all, it's not just about what we do for a living – it's about how we do it, and who we can impact with it.
—
Contact Brick Media via email:
News Coverage of This Story:
New mural lighting up the community around a Tampa elementary school (10 Tampa Bay)
Get Social Media Help: