Hey everyone!
Peyton here with the Brick Media team. I just wanted to share a few of my favorite spots that are drivable from Tampa for a fun weekend getaway.
Hope you enjoy and get inspired by something below!
On the outskirts of Central Florida, Tampa offers a great jumping-off point for several weekend getaways. Whether you want to tan on postcard-perfect beaches, enjoy unique family-friendly attractions or explore some of the Sunshine State's richest history, there's a getaway for everyone only a short drive away. 
Consider adding one of these top weekend getaways from Tampa to your Summer bucket list.
1. St. Augustine
Only a three hour drive from Tampa, this historic city and its unique scenery offer a quaint feel while boasting a big appeal. Visitors can see why, when they stroll along the brick-lined streets and delight in the city's European flair. With centuries-old buildings, horse-drawn carriages, hidden courtyards, and so many unique small businesses, Saint Augustine has plenty to explore.
Take in the history of this town with tours of Castillo de San Marcos, the St. Augustine Lighthouse and gush over the room of Tiffany crystal at the Lightner Museum. Relax on Crescent Beach as the waves crash in. Or take advantage of the nature around you by renting tubes, canoes, or kayaks from Anastasia Water sports.
St. Augustine may hold up 450 years of history to indulge in, but it is known for its excellent restaurants serving a variety of dishes reflecting the town's multicultural heritage. Add that to the city's world-class art galleries, boutique shopping, live music, and 42 miles of gorgeous beaches, and it's easy to see why more than 6 million visitors stop by each year.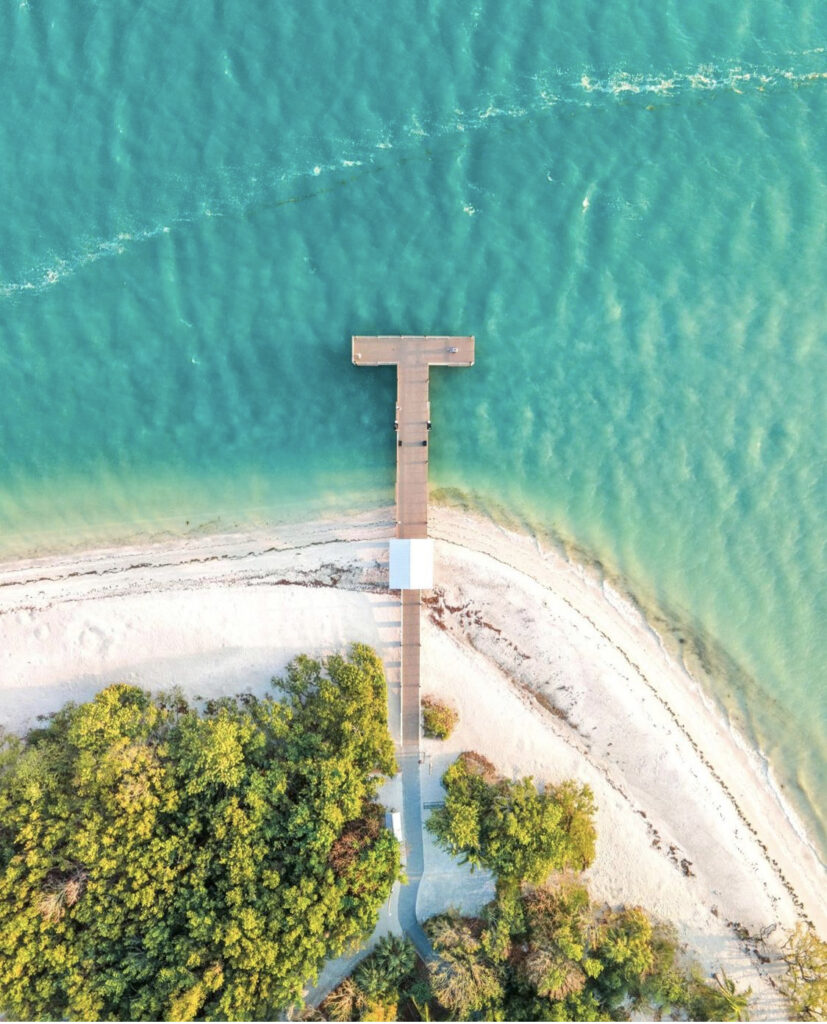 2. Sanibel & Captiva
Located about two hours & fifty minutes from Tampa, the spunky area known as Sanibel & Captiva Island has something for everyone. If you'd just like to relax and soak up some sun on a stunning beach, you can do that. If you want to search for rare seabirds and shells, you can do that. Maybe you want to take in some of Florida's best fishing, well you can do that too!
While there is a wide array of things to do at Sanibel & Captiva, the most popular attractions are all centered around the beautiful ocean. Relax on Bowman's Beach, tour the Bailey-Matthews National Shell Museum, and pay a visit to the oceanfront J.N. Darling National Wildlife Refuge. Everyone and everything on the island is a welcoming reminder of just how serene, relaxing and satisfying that existing in harmony with nature can be.

3. Cedar Key
Roughly two hours and nineteen minutes hours from Tampa, the tiny enclave of Cedar Key is a quaint, old-fashioned, Old Florida vacation spot that offers lovely beaches, unique fishing opportunities, and lush natural preserves.
Some refer to it as a place that's short on traffic lights and long on relaxation. Cedar Key's houses and stores perch above the Gulf of Mexico on stilts, with the water lapping at their feet.
Whether you're in the mood for a tasty clam chowder or a fresh cold brew, Cedar Key offers quaint family owned restaurants that will send your taste buds into overdrive. The people here smile and wave, and the police drive spiffed-up golf carts. Don't you want to sip on that cup of sunshine?
—
If you found this post to be valuable or insightful, please consider sharing it with your network. The more the merrier! Have a great day!