Brick Media was named Best Social Media & Marketing Agency on TAMPA Magazines' 2023 Best of the City list for the second year in a row!
TAMPA Magazines' highly-anticipated annual Best of the City list has been revealed, and the residents of Tampa Bay have spoken loud and clear, casting more than 566,000 votes across 89 categories that span the spectrum of residents' everyday lives: food and drink; retail; services; entertainment; home; and health, wellness and beauty. The list includes not only winners but also runners-up and businesses voters also loved.
The Best of the City list is set to be unveiled in its entirety in October, taking center stage across TAMPA Magazines' triple powerhouses — TAMPA Magazine, South Tampa Magazine, and Tampa Bay Live+Work+Play. With TAMPA Magazines' expansion into the St. Petersburg area, the list also includes beloved businesses from St. Pete for the second consecutive year. A total of 65,000 copies will be distributed across Tampa and St. Petersburg, as well as online at tampamagazines.com.
"This year's 'Best of the City' lineup is truly a testament to the exceptional businesses that grace both sides of the Bay," says Shawna Wiggs, Group Publisher of TAMPA Magazines. "We are thrilled to acknowledge so many outstanding businesses – from time-honored classics to rising stars and emerging favorites – this compilation isn't just a list; it's a guide to embracing excellence year-round."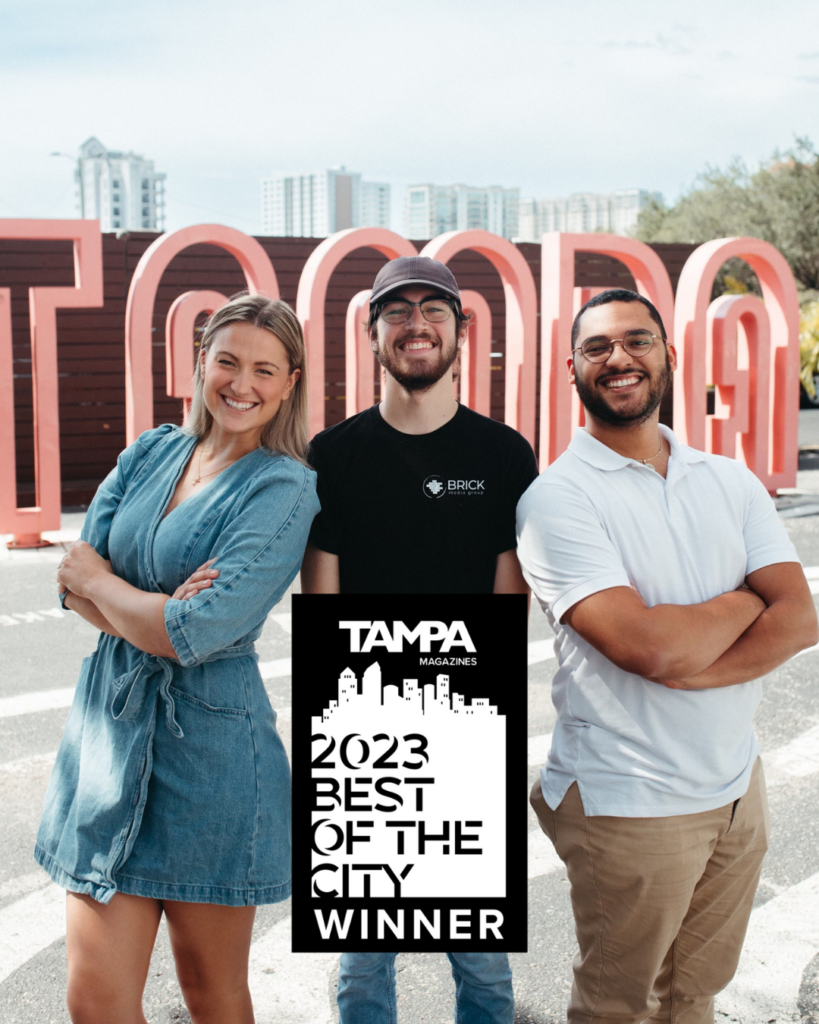 "Thank you to everyone who voted and continues to support us!" says Jake Kurtz, Founder of Brick Media. "We feel so grateful we get to do what we love in Tampa Bay!"
Looking for a Social Media Agency to Help You Stay Ahead of Changes in the Industry?
Click Here to Schedule a 15-Minute Intro Call with Brick Media!